If you've got a Memorial Day or Fourth of July event on the calendar, give the people what they'll want most, which is a cool red, white and blue product they can sport right away. These promotional items are sure to be fan favorites at any parade, festival or picnic, and they also happen to be a great bang for your buck. Custom Printed Flag Shape Single Paper Hand Fan
Help keep guests cool at any outdoor event with our Custom Printed Hand Fan. Made from coated board stock with a basswood handle that is attached to the back, this fan provides a sturdy, yet affordable branded giveaway for a large quantity of guests or prospects. This promotional product is ideal for parades, corporate picnics, barbecues, sponsored concerts or patriotic festivals.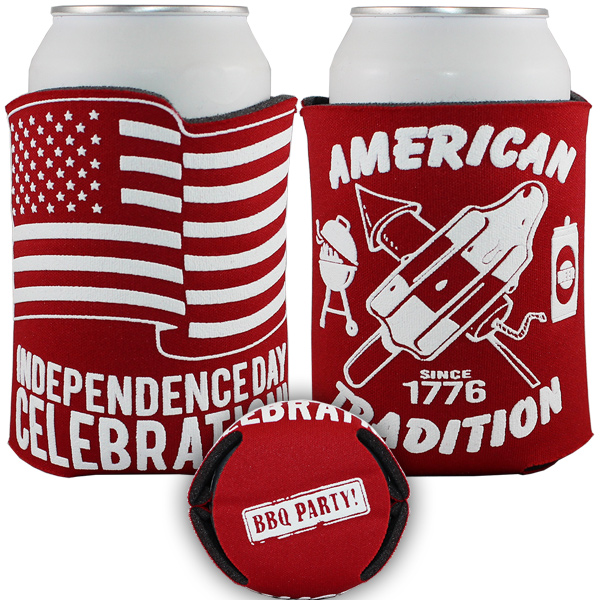 Crazy Frio™ Beverage Holder - Flag
One thing that's sure to go together with a hot summer day is an ice cold beer, so having a printed beverage holder will be sure to keep your customers reaching for your branded promotional product all summer long. The Crazy Frio™ Beverage Holder comes in plenty of colors to choose from to fit your brand standards, holds a standard 12-ounce can, and is made from a high density, cloth laminated open cell foam for maximum cold retention.
Pro Style Deluxe White Cotton Twill U.S. Flag Visor
The more red, white and blue you can wear on the Fourth of July the better, so we think this U.S. Flag Visor is the perfect promotional giveaway promotional for any outdoor event your company is partaking in on Memorial Day or the Fourth of July. The Pro Style Deluxe Cotton Twill US Flag Visor is made with 100% cotton twill fabric, has a pro stitched crown, and a self fabric strap velcro buckle in the back.
Stars & Stripes 6 Can Cooler / Lunch Bag
Looking for a promotional product that offers a lot of space for your logo or marketing message? This cooler/ lunch bag comes with a variety of imprinting options that allow for more customization. With a star spangled top and red and white striped sides, this six can cooler is the perfect way to transport beverages at any summer get together and is ideal promotional product giveaway at not only Fourth of July parades and parties but also political conventions, speeches, rallies or fundraisers.
American Flag Wayfarer Sunglasses
Everyone will want to get their hands on a pair of your patriotic wayfarer sunglasses as they provide classic style with a fun twist and can be worn all summer long. The navy blue frames are dotted with white stars with red/white stripes on both arms made of high quality plastic that won't bend or break easily. This item is a nice addition to a favor bag at any trade show or outdoor Fourth of July event you sponsor this summer.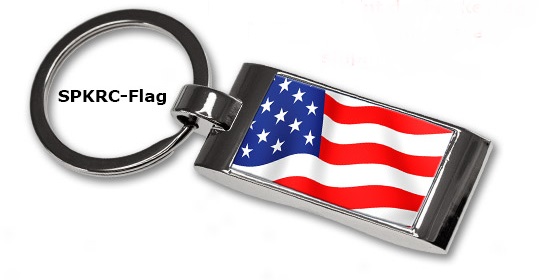 American Flag Key Chain with Bottle Opener
If you've already done a beverage holder promotional product, this is another great trade show item that attendees can use to enjoy their favorite drink. They'll be thanking you when they're out celebrating the Fourth of July on the golf course or on the water and don't have a traditional bottle opener near by, but only need to grab their keys to pop the top.
If you need more ideas for patriotic promotional products for your summertime trade shows or events, give us a call at 847-398-5500 or send an email to dona.blunt@newportpros.com.
You Might Also Like:
Cool Promotional Items for Warm Summer Months
Proudly Promote Your Business with Promotional Products Made in the USA