With the weather warming up and golf tournaments kicking off, now is an ideal time to include golf-related promotional items as giveaways or VIP customer gifts at your summer trade show or in golf event player grab-bags.
Better yet, if your event is happening at a hotel with a golf course nearby or you're a sponsor at a golf tournament, there's no better opportunity to have potential customers put your branded promotional items to use right away. Create some customer goodwill and get your brand on the green!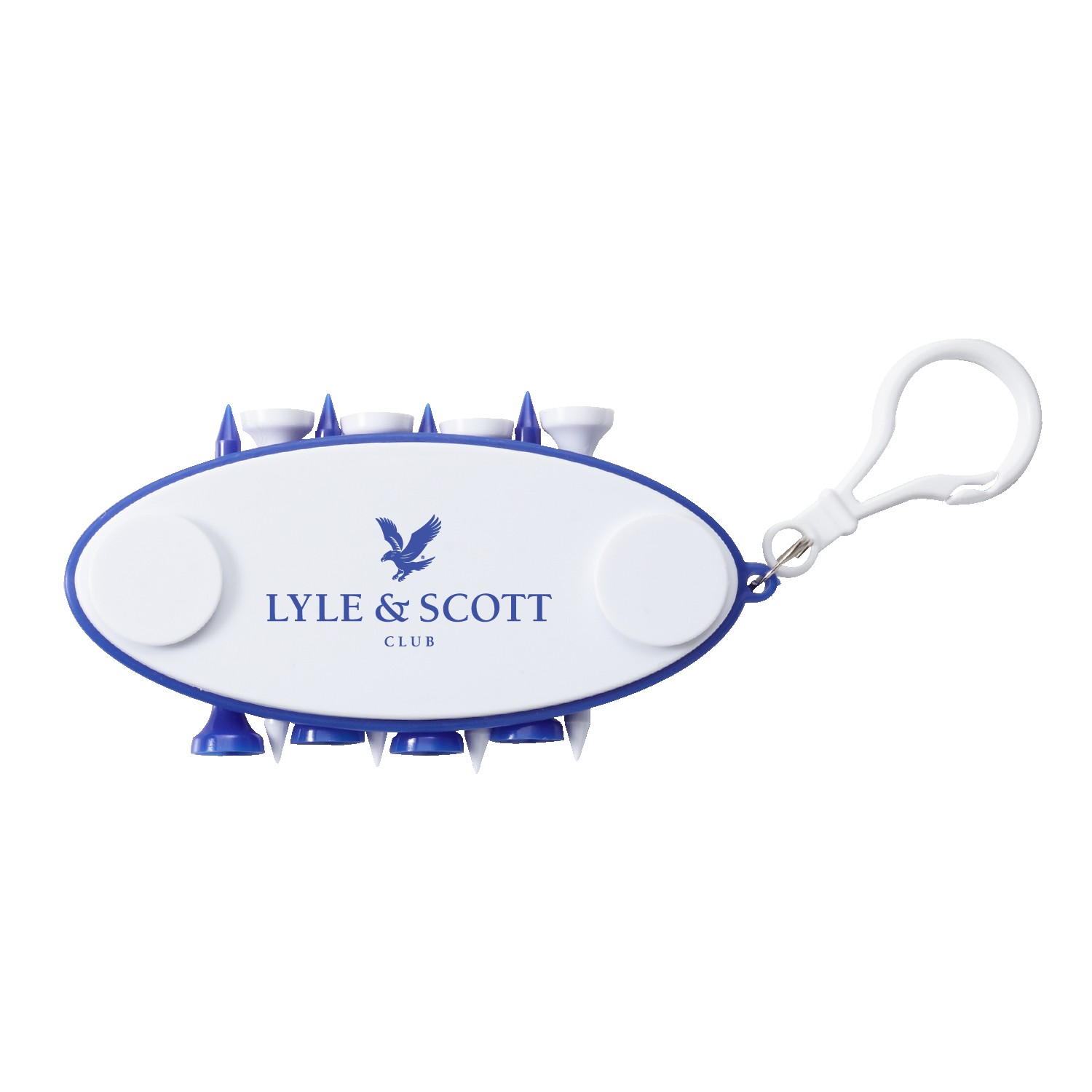 Oval Golf Tee Carrier
Ideal for trade show or golf tournament gift bags, this oval golf tee carrier can clip right on to your golf bag and comes in a variety of colors that you can match to your brand. At an extremely affordable price, these tee carriers are great to have on hand for any last-minute event that could pop up such as a corporate golf outing. Have some on hand to give to your salespeople for when they entertain customers on golf outings. Each golf carrier includes 2 ball markers and 8 plastic tees. You can print your logo on the carrier and the ball markers.
Keep It Cool Towel
The Keep It Cool Towel also keeps it dry with PVA material that retains water and leaves the towel dry to the touch yet cool for up to four hours. This golf-related promotional item is sure to be a hit at any outdoor event in a hot climate this summer and features your logo on the plastic towel container.
Promotional Shoe Bag
Everyone who attends your golf event is sure to have footwear, but this bag holds more than just golf shoes. This promotional shoe bag is multi-purpose, keeping golf balls or shoe spikes contained in a mesh side pocket. There's also a separate compartment to accommodate polish, shoe mitt, etc. Golfers who travel with their crisp clothes for the course will also appreciate the quality feel of the 600 Denier PVC fabric. This is a promotional product that will be used and appreciated for many years to come.
Golf Tournament Gift Pack with 3 Wilson Ultra Golf Balls & Tees
This custom golf ball and tee set includes 18 golf tees and 3 Wilson Ultra golf balls in a clear kit to create the ultimate Golf Tournament Gift Pack. All items can be custom printed with your logo. The best thing about this gift pack is that the quality is premium yet it comes at a budget-friendly cost. It is ideal for a corporate gift bag, VIP golf tournament attendee, or customer trade show giveaway. Perfect for any event with a sports theme.
Don't let spring and summer showers put a damper on your event. The Typhoon Tamer is a large, vented 62" canopy umbrella that is windproof and lightning resistant. In addition to your large branded image, this umbrella also comes with a matching fabric case with shoulder strap and would be perfect for VIPs or hospitality tent attendees at a corporate sponsored golf tournament.
If you need more ideas for golf-related promotional products for your next trade show or corporate sponsored golf event, give us a call at 847-398-5500 or send an email to dona.blunt@newportpros.com.
You Might Also Like:
Top Promotional Products for Golf Events
5 Unique Ideas to Drive More Traffic to Your Trade Show Booth
Swinging Golf Promotions